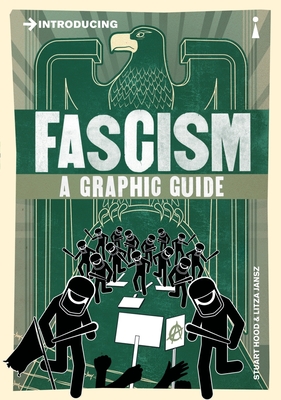 Introducing Fascism
A Graphic Guide
Paperback

* Individual store prices may vary.
Description
A fascinating graphic guide to the political movements and philosophical roots of fascism, tracing the origins of its ideas to nineteenth-century traditions.
Stuart Hood is a WWII POW escapee and subsequent expert and BBC film maker.
Icon Books, 9781848316126, 176pp.
Publication Date: November 12, 2013
About the Author
Stuart Hood read English and Italian at Edinburgh and was a teacher until the Second World War broke out. While serving as an intelligence officer in Cairo, he was captured and, in 1943, transferred to a PoW camp in northern Italy. By this time the Italian fascist regime was collapsing and Hood and 400 others managed to escapre the camp in the confusion. He joined the local partisans and became "Carlino", a leader of the Tuscan resistance. After the war, he worked for many years at the BBC before leaving to go freelance, producing documentaries on war trials and pursuing a successful career as a novelist. He became Professor of Film and Television at the Royal College of Arts in 1971 and taught into the 1990s. He died in 2011.