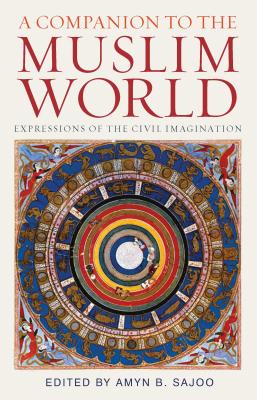 A Companion to the Muslim World (Institute of Ismaili Studies Muslim Heritage #1) (Hardcover)
I. B. Tauris & Company, 9781848851931, 316pp.
Publication Date: August 15, 2009
* Individual store prices may vary.
Description
What is the extraordinary text that is the Quran - and how does it relate to the life and times of the Prophet Muhammad? How did a legacy so richly varied in faith, law and civilization emerge from the message of the Revelation that came to be called 'Islam' (or submission to God's will)? This immaculately researched yet thoroughly accessible book offers a journey into the full range of experience - past and present, secular and sacred - of the diverse people and cultures of the Muslim world. Threads of continuity and change are woven through each chapter to make a coherent narrative covering a broad variety of themes and topics. Poets, cities and the architecture of mosques are as much a part of the exploration as multiple aspects of scripture, the status of women in the faith, and the emergence of a 'digital community' of believers. In the aftermath of September 11, 2001, understanding what Islam is about and what Muslims believe is a vital concern across all frontiers. "A Companion to the Muslim World" is an attractive venture by distinguished scholars to contribute toward this urgent process of comprehension.
About the Author
Amyn B. Sajoo lectured at Simon Fraser University in Canada - and held visiting appointments at Cambridge and McGill universities - before joining The Institute of Ismaili Studies in 2007. His publications include Muslim Modernities: Expressions of the Civil Imagination (2008), Muslim Ethics (2004), Civil Society in the Muslim World (2002) and Pluralism in Old Societies and New States (1994). Dr. Sajoo has served with the Canadian departments of Justice and Foreign Affairs, and is a frequent contributor to the news media on both sides of the Atlantic.
or
Not Currently Available for Direct Purchase