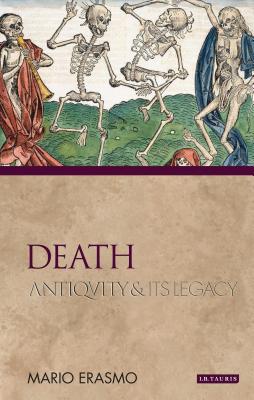 Death Antiquity and Its Legacy (Ancients and Moderns) (Paperback)
Bloomsbury Publishing PLC, 9781848855571, 200pp.
Publication Date: January 27, 2012
Other Editions of This Title:
Hardcover (1/10/2019)
Paperback (5/1/2012)
Hardcover (5/1/2012)
* Individual store prices may vary.
Description
Personal and yet utterly universal, inevitable and yet unknowable, death has been a dominant theme in all cultures, since earliest times. Different societies address death and the act of dying in culturally diverse ways; yet, remarkably, across the span of several millennia, we can recognize in the customs of ancient Greece and Rome ceremonies and rituals that have enduring present-day resonance. For example, preparing the corpse of the deceased, holding a memorial service, the practice of cremation and of burial in 'resting places' are all liminal processes that can trace their origin to ancient practices. Such rites - described by Cicero and Herodotus, among others - have defined traditional modern funerals. Yet of late there has been a shift away from classical ritual and sombre memorialization as the dead are transformed into spectacles. Ad hoc roadside shrines, 'virtual' burials, online guest-books and even jazz memorial processions and firework displays have come to the fore as new modes of marking, even celebrating, bereavement. What is causing this change, and how do urbanisation, economic factors and the rise of individualism play a part?
Mario Erasmo creatively explores the nexus between classical and contemporary approaches to dying, death and interment. From theme funerals in St Louis to Etruscan sarcophagi, he offers a rich and insightful discussion of finitude across the ages.
About the Author
Mario Erasmo is Professor of Classics at the University of Georgia. An editorial board member of the journal Mortality, he is the author of Reading Death in Ancient Rome (2008), Roman Tragedy: Theatre to Theatricality (2004) and Archaic Latin Verse (2001).