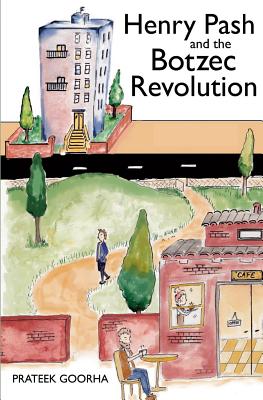 Henry Pash and the Botzec Revolution (Paperback)
Olympia Publishers, 9781848979666, 152pp.
Publication Date: October 26, 2017
* Individual store prices may vary.
Description
When Henry Pash is spurned by the patent office for trying to get official recognition for his idea, he believes his life will continue to go nowhere.All across the world a new technological phenomenon is taking jobs away from highly-paid executives, but increasing efficiency, saving money, and changing the way people live their lives. Botzecs, as they are known, are the brainchild of George Wells, and his company is taking over the world.However, Henry's idea has more merit and potential than the patent office gave him credit for. It is about to take the world by storm, and Henry and George are about to discover that their ambitions, and their inventions, have much more in common than they knew.
About the Author
Prateek Goorha has lived all over the planet, including stints in Australia, India, Kenya, Russia, Tanzania, the UK and the US. He currently resides in Dover, Massachusetts with his wife, twin daughters and two dogs. He has held appointments at universities, and has an interest in studying innovation and entrepreneurship, among other topics. He attended the University of Virginia, Clemson, Vanderbilt and Harvard.