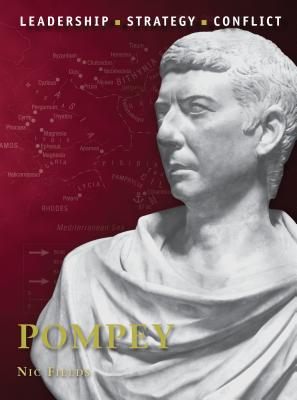 Pompey: Leadership, Strategy, Conflict (Paperback)
Leadership, Strategy, Conflict
Osprey Publishing (UK), 9781849085724, 64pp.
Publication Date: March 20, 2012
* Individual store prices may vary.
or
Not Currently Available for Direct Purchase
Description
Pompey, or Pompey the Great, was one of the best military leaders of the late Roman Republic. His campaigns against the Marians, his battles in Hispania and his defeat of the Mediterranean pirates launched him to political stardom where he became an ally of Julius Caesar and a member of the First Triumvirate. However, an alliance between two such ambitious figures could not last, and the two became bitter rivals as the Republic descended into civil war. This book tells the complete story of Pompey as a military commander, pulling him out from the shadows of Julius Caesar's writings and examining him and his campaigns on their own merits.
About the Author
Dr Nic Fields started his career as a biochemist before joining the Royal Marines. Having left the military, he went back to University and completed a BA and PhD in Ancient History at the University of Newcastle. He was Assistant Director at the British School at Athens, Greece, and then a lecturer in Ancient History at the University of Edinburgh. Nic is now a freelance author and researcher based in south-west France.
Advertisement