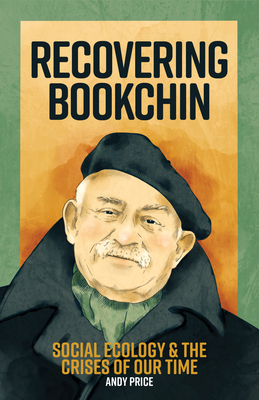 Recovering Bookchin
Social Ecology and the Crises of Our Time
Paperback

* Individual store prices may vary.
Description
Recovering Bookchin holds social ecologist Murray Bookchin's ideas and legacy alive.

Starting in the early 1960s, Murray Bookchin (1921-2006) shaped a political and ethical response to the emerging ecological crisis, which he called "social ecology." As Bookchin continued to publish and inspire the green movements of the 1980s and 1990s, he found himself embroiled in debates that increasingly had less to do with his ideas and became a pastime for detractors who devised a crude caricature of him as a hopeless sectarian. In Recovering Bookchin, Andy Price dives into these debates and walks readers through the coherent and consistent program of social ecology laid out by Bookchin. This engaging intellectual biography will inspire readers in our age of government and corporate inaction as new feminist, anticapitalist, and people-centered ecological movements are built.

AK Press, 9781849354943, 280pp.
Publication Date: April 4, 2023
About the Author
Andy Price has a PhD in political theory and has written extensively on Bookchin and social ecology for the academic, anarchist, and popular press.