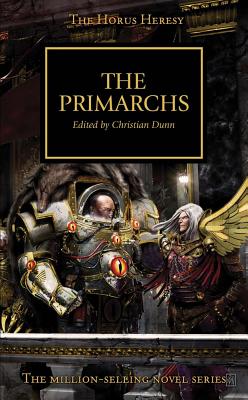 The Primarchs (Horus Heresy #20) (Mass Market)
Games Workshop, 9781849702089, 416pp.
Publication Date: May 29, 2012
* Individual store prices may vary.
Description
Horus Heresy anthology featuring the Primarchs of the Emperor

Created in the Emperor's own image, the primarchs had long thought themselves to be princes of the universe and masters of their own destiny – they led the Space Marine Legions in glorious conquest of the galaxy, and no enemy of the Imperium could stand against them. However, even amongst this legendary brotherhood, the seeds of dissent had been sown long before the treacherous Warmaster Horus declared his grand heresy. Gathered within this anthology are four novellas focusing on some of the mightiest warriors and leaders that mankind has ever known – Fulgrim, Alpharius, Lion El'Johnson and Ferrus Manus – and the roles that they may have yet to play in a war which threatens to change the face of the Imperium forever.
About the Author
Eric S. Brown is the author of World War of the Dead, Season of Rot, and Barren Earth. Some of his past works include Cobble, Madmen's Dreams, and Unabridged Unabashed and Undead: The Best of Eric S. Brown, among others. His short fiction has been published hundreds of times and he was featured as an expert on the walking dead in the book, Zombie CSU. Eric lives in NC with his loving wife, Shanna, and his son, Merrick.
or
Not Currently Available for Direct Purchase