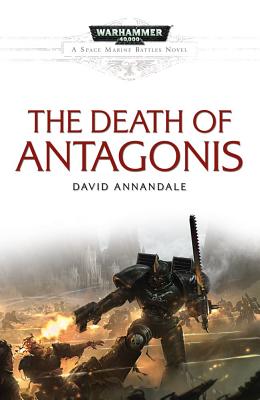 The Death of Antagonis
Paperback

* Individual store prices may vary.
Other Editions of This Title:
Paperback (8/18/2015)
Description
The latest Space Marine Battles novel

The Black Dragons fall upon the world of Antagonis, summoned to combat the plague of undeath that has engulfed the planet. Allying themselves with Inquisitor Werner Lettinger and a force of Sisters of Battle, the Black Dragons endeavour to save the souls of the Imperial citizens who have succumbed to the contagion. But there is more than a mere infection at play – the dread forces of Chaos lie behind the outbreak, and the Black Dragons stand in the way of the Dark Gods' victory.
Games Workshop, 9781849703192, 416pp.
Publication Date: February 26, 2013
About the Author
By day, David Annandale dons an academic disguise and lectures at a Canadian university on subjects ranging from English literature to horror films and video games, shaping his students into an army of servitors awaiting his signal to rise. He is the author of several thriller and horror novels and the Space Marine Battles novel Death of Antagonis for Black Library. He lives with his wife and family and a daemon in the shape of a cat, and is working on several new projects set in the grim darkness of the far future.