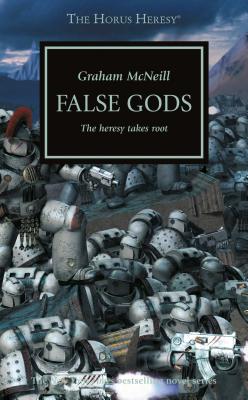 False Gods (The Horus Heresy #2) (Paperback)
Games Workshop, 9781849707473, 416pp.
Publication Date: September 30, 2014
* Individual store prices may vary.
Description
The second Horus Heresy title returns in mass market paperback format

Far from Terra, the XVIth Legion continue in the Great Crusade as the 'Sons of Horus'. Putting the debacle with the interex behind him, the Warmaster has become more withdrawn as he struggles to deal with the jealousy of his brother primarchs, and increasingly relies upon the council of his advisors as he plans each new campaign. Noble captain Garviel Loken harbours misgivings about the clandestine ways adopted by many of his brethren, but when then Legion is sent to reconquer the moon of Davin, it is clear that Horus has a personal stake in the matter which may have clouded his judgement. With dark forces rising against them, have the primarch and his warriors been drawn into a trap?
About the Author
Graham McNeill has written more than twenty novels for Black Library. His Horus Heresy novel, A Thousand Sons, was a New York Times bestseller and his Time of Legends novel, Empire, won the 2010 David Gemmell Legend Award. Originally hailing from Scotland, Graham now lives and works in Nottingham.