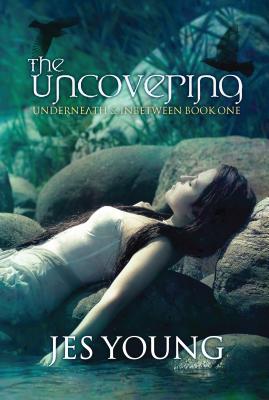 The Uncovering (Paperback)
Book One (Underneath & Inbetween #1)
MP Publishing, 9781849822398, 282pp.
Publication Date: April 1, 2014
* Individual store prices may vary.
Description
Normal 0 false false false EN-GB X-NONE X-NONE MicrosoftInternetExplorer4 Tab Bennett is normal--unusually, excessively normal. Her job as a bank teller is safe and secure, her grandfather finally let her move out of the house (at least to the cottage at the end of the driveway), and her fiance fiercely guards her chastity, whether she wants him to or not. It's something of a shock, then, when Tab learns that she is the elvish queen of the fabled kingdom of the Inbetween. Also shocking is the appearance of the staggeringly confident and gorgeous elvish warrior who claims to be Tab's true betrothed. Even amidst a steipconfigamy love triangle, Tab must tell friend from foe in an unknown world of danger, deceit, magic, and sex. The first book in the Underneath & Inbetween trilogy, The Uncovering sparkles with wit and unadulterated fun.
About the Author
Jes Young was a copywriter at Random House for eight years before leaving the job she loved to be a full time mom. She holds a BFA in creative writing from Emerson College. She writes Urban Fantasy and Paranormal romance because, in spite of a complete lack of supporting evidence, Jes still believes in fairy tales, happy endings, and true love.