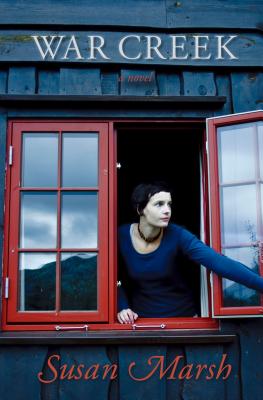 War Creek (Paperback)
War Creek, 9781849822411, 281pp.
Publication Date: July 15, 2014
* Individual store prices may vary.
Description
When ostracized daughter Agnes Clayton, now middle-aged and alone, returns to the wilds of the Northwest after a life in various western cities, she is determined to make moving her father out of their family home in War Creek as quick and painless as possible. Reconnecting with her estranged father, a retired ranger, proves difficult at best, and extracting him from his fiercely beloved ranger station seems impossible. Over the course of a long summer she becomes entangled with opposing forces in the isolated rural community in the Cascade Mountains. Agnes hopes to answer questions from her past and find not only closure but redemption. War Creek exposes the dark secrets that lurk in every family. Set in stunningly harsh yet beautiful wilderness, the novel bridges past and present to reveal the hidden truths Agnes so desperately seeks. Susan Marsh's debut novel poignantly explores family dynamics riddled with guilt, grudges, and half-truths.
About the Author
Susan Marsh is a naturalist and award-winning writer in Jackson, Wyoming. She has over thirty years' experience as a wild land steward for the U.S. Forest Service. Drawn to the wild from an early age while growing up in the Pacific Northweast, animals were her primary conduit to places of beauty and mystery. "I have always associated animals with wilderness, even if the wild was only the five-acre patch of second-growth forest, where I grew played as a child. When I looked out the window and saw quail, or a fox, I knew all was right with the world. Not too many years later, the quail and foxes were gone." She holds degrees in geology and landscape architecture. Her writing has appeared in Orion, North American Review, Fourth Genre, and numerous other journals. Her work has been anthologized in books including The Leap Years (Beacon Press, 2001), Going Alone (Seal Press, 2004), Open Windows (Ghost Road Press, 2005), Solo (Seal Press, 2005), and A Mile in Her Boots (Solas House, 2006). Her nonfiction books include Beyond the Tetons (White Willow, 2009), Stories of the Wild (The Murie Center, 2001), Targhee Trails (White Willow, 2012), and The Wild Wyoming Range (Laguna Wilderness Press, 2012). Her upcoming creative nonfiction title, A Hunger for High Country, will be released by Oregon State University Press. She received the 2003 Neltje Blanchan award from the Wyoming Arts Council for writing inspired by the natural world.