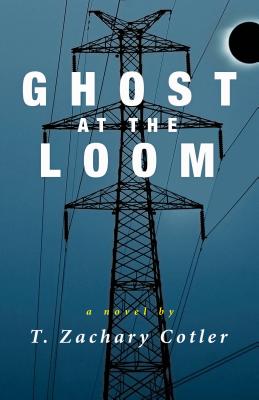 Ghost at the Loom (Paperback)
MP Publishing, 9781849822459, 224pp.
Publication Date: April 1, 2014
* Individual store prices may vary.
Description
Among restless cosmopolitans and enigmatic wanderers, he tries to sort the real from the illusory and to protect the latter from the former, from a shining new voice in literary fiction, a young poet seeks his lost and damaged sister in the cities of old Europe, Cotler takes the reader on an American odyssey of innocence abroad, through beauty, truth, and the danger our imaginations face in a culture of high-speed popular media.
About the Author
T. Zachary Cotler was born in Passaic, New Jersey, in 1981 and raised in Marin County, CA. Cotler earned a B.A. in English from Cornell University in 2003 and an MFA in poetry from the Iowa Writers' Workshop in 2008. His first book of poems is " House with a Dark Sky Roof" (2011). His poems have recently appeared in "Poetry, the Wolf, the Frogmore Papers, the Paris Review, Narrative, Republic of Letters, " and other journals in the U.S. and U.K. In 2006, he received the Amy Clampitt Residency Award. He is a founding editor of "The Winter Anthology."
Praise For Ghost at the Loom…
"A writer with talent, instinct, and profound courage. T. Zachary Cotler's books have a permanent place in my library." Simon Van Booy, author of The Illusion of Separateness

This is what happens when a poet becomes a novelist: a story floats on rich, figurative language, and an emphasis on what is heardand what is unspokenbetween people. Cotler's characters walk the line between the technological present and the ghosts of the past. They are wanderers of the imagination, guided by love, each absolutely unique and beautiful in their difference, each grappling with, and thereby transcending, the limitations of their identity." Sarah Gerard, McNally Jackson Books