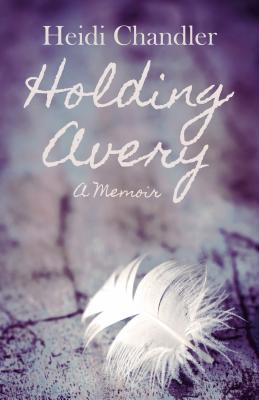 Holding Avery (Paperback)
A Memoir
MP Publishing, 9781849823043, 200pp.
Publication Date: June 10, 2014
* Individual store prices may vary.
Description
When her otherwise healthy, even idyllic, first pregnancy ends in the sudden and terrible stillbirth of daughter Avery, Heidi Chandler and her husband are left at a total loss. Looking into Avery's perfect face, one that never cooed or cried, Heidi realizes how much her life has changed. Holding Avery is a raw exploration of life after the death of a child. Heidi Chandler unapologetically recounts her heartache - the fears and doubts that come with knowing she is a mother but without a child to care for. The unabashed honesty of her grief will resonate with anyone who has experienced loss and found that the question why? may always go unanswered. But Heidi learns that moving through the tragedy is not impossible.
About the Author
Heidi Chandler grew up in Gaylord, a small town in Northern Michigan. She graduated from Michigan State University in 1998, spent a few years working in advertising, and eventually settled into a career as a high school journalism teacher. After the unexpected death of her first child in 2008, Heidi re-examined her priorities and left her teaching career to focus on being a mother. This also afforded her the opportunity to revisit her first passion, writing. Holding Avery is Ms Chandler's first book. In her spare time Heidi enjoys reading, running, cooking, watching sports, and being in the great outdoors. She lives in Texas with her husband and their two sons.