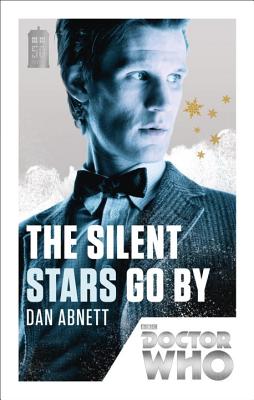 Doctor Who: The Silent Stars Go by (Paperback)
The Silent Stars Go by
BBC Books, 9781849905176, 304pp.
Publication Date: April 23, 2013
* Individual store prices may vary.
or
Not Currently Available for Direct Purchase
Description
An eleventh Doctor adventure, featuring the Doctor as played by Matt Smith and his companions Amy and Rory. The winter festival is approaching for the hardy colony of Morphans, but no one is in the mood to celebrate. They're trying to build a new life on a cold new world, but each year gets harder and harder. It's almost as if some dark force is working against them. Then three mysterious travelers arrive out of the midwinter night, one of them claiming to be a doctor. Are they bringing the gift of salvation or doom? And what else might be lurking out there, about to wake up?

About the Author
Dan Abnett is a novelist and award-winning comic book writer. He has written over thirty-five novels, including the acclaimed Gaunt's Ghosts series, and the Eisenhorn and Ravenor trilogies. His latest Horus Heresy novel Prospero Burns was a New York Times bestseller, and topped the SF charts in the UK and the US. His combat SF novel Embedded was published in 2011. He lives and works in Maidstone, Kent.
Advertisement