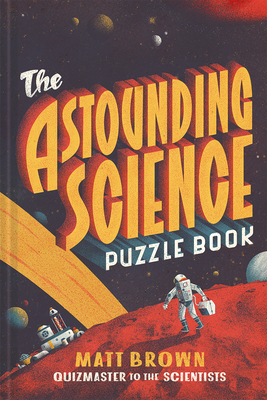 The Astounding Science Puzzle Book (Paperback)
Batsford, 9781849945011, 256pp.
Publication Date: January 1, 2019
* Individual store prices may vary.
About the Author
Matt Brown holds degrees in Chemistry (BSc) and Biomolecular Science (MRes) and is a scientific editor and writer who has contributed to several books, including Defining Moments in Science (Cassell) and 1001 Inventions That Changed the World (Cassell). He served as the Royal Institution's quizmaster for several years. Matt is also the author of Everything You Know About Art Is Wrong, Everything You Know About Science Is Wrong, and Everything You Know About Space Is Wrong (all published by Batsford). He also serves as Editor-at-Large of Londonist.com.