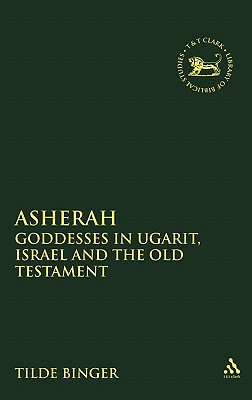 Asherah (JSOT Supplement #232) (Hardcover)
Continnuum-3PL, 9781850756378, 192pp.
Publication Date: January 1, 1997
* Individual store prices may vary.
Description
A comprehensive discussion of texts concerning the goddess Asherah, as she is portrayed in texts from Ugarit (both epic and ritual texts, as well as the lists of sacrifices), Israel (the Khirbet el-Qom and Kuntillet Ajrud inscriptions) and the Old Testament. The main theses of the book are that two or more divinities carrying the same name but separated by several hundred years are not necessarily to be identified; that Asherah is probably not a name, but rather a title, carried by the main goddess in ancient Syria-Palestine; that the Asherah of the Old Testament and the Israelite texts was indeed the consort of Yahweh; and that the relationship between the text-groups discussed is of a nature that demands great caution, if one wishes to work comparatively with them.
About the Author
Tilde Binger lectures at the University of Copenhagen.