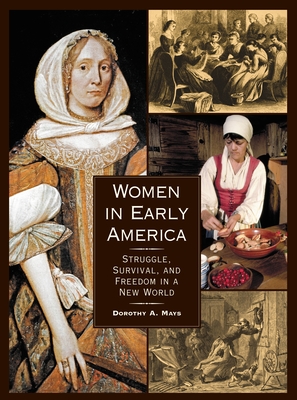 Women in Early America
Struggle, Survival, and Freedom in a New World
Hardcover

* Individual store prices may vary.
Description
Women in Early America: Struggle, Survival, and Freedom in a New World provides insight into an era in American history when women had immense responsibilities and unusual freedoms. These women worked in a range of occupations such as tavernkeeping, printing, spiritual leadership, trading, and shopkeeping. Pipe smoking, beer drinking, and premarital sex were widespread. One of every eight people traveling with the British Army during the American Revolution was a woman.
The coverage begins with the 1607 settlement at Jamestown and ends with the War of 1812. In addition to the role of Anglo-American women, the experiences of African, French, Dutch, and Native American women are discussed. The issues discussed include how women coped with rural isolation, why they were prone to superstitions, who was likely to give birth out of wedlock, and how they raised large families while coping with immense household responsibilities.
ABC-CLIO, 9781851094295, 495pp.
Publication Date: November 23, 2004
About the Author
Dorothy A. Mays is assistant professor and librarian at Rollins College, Winter Park, FL, specializing in the history of the early modern period.