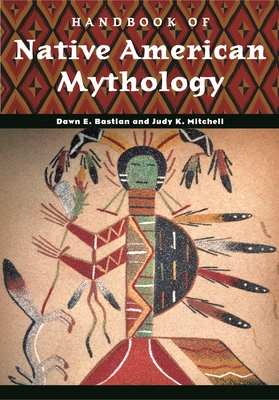 Handbook of Native American Mythology (World Mythology) (Hardcover)
ABC-CLIO, 9781851095339, 297pp.
Publication Date: November 22, 2004
* Individual store prices may vary.
Description
This revealing work introduces readers to the mythologies of Native Americans from the United States to the Arctic Circle--a rich, complex, and diverse body of lore, which remains less widely known than mythologies of other peoples and places.
In thematic chapters and encyclopedia-style entries, Handbook of Native American Mythology examines the characters and deities, rituals, sacred locations and objects, concepts, and stories that define and distinguish mythological cultures of various indigenous peoples. By tracing the traditions as far back as possible and following their evolution from generation to generation, Handbook of Native American Mythology offers a unique perspective on Native American history, culture, and values. It also shows how central these traditions are to contemporary Native American life, including the continuing struggle for land rights, economic parity, and repatriation of cultural property.
About the Author
Dawn E. Bastian is coordinator for Bibliographic Control and Electronic Resource Services at Colorado State University, Fort Collins, CO. Her published works include the Zaire and Mali volumes in ABC-CLIO's World Bibliographical Series.Judy K. Mitchell is reference and instruction librarian at Hawkeye Community College, Waterloo, IA.