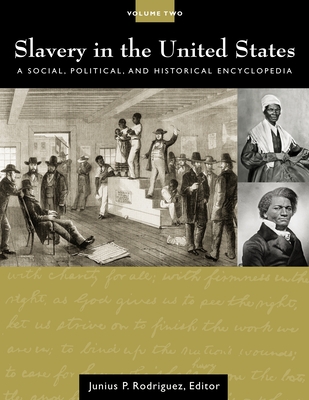 Slavery in the United States [2 Volumes] (Hardcover)
A Social, Political, and Historical Encyclopedia
ABC-CLIO, 9781851095445, 740pp.
Publication Date: March 1, 2007
* Individual store prices may vary.
Description
For 250 years, slavery was part of the fabric of American life. The institution had an enormous economic impact and was central to the wealth of the agrarian South. It had as great an impact on American culture, cementing racism and other attitudes that echo into the present. This encyclopedia is an ambitious examination of all the issues surrounding slavery: the origins, the justifications, the controversies, and the human drama.
These volumes represent the work of 75 distinguished scholars from around the world. Ten thematic essays present a thorough examination of slavery and slave culture, including a rare treatment of slavery from the slave's point of view. Three hundred A-Z entries provide instant access to specific people, issues, and events. Today, slavery's immorality seems obvious. This encyclopedia provides the student or general reader with an in-depth explanation of how the practice evolved and was normalized, then anathematized and abolished.
About the Author
Junius P. Rodriguez, Ph.D., is associate professor of history at Eureka College, Eureka, IL. His published works include ABC-CLIO's award-winning Historical Encyclopedia of World Slavery, The Louisiana Purchase, and Chronology of World Slavery.
or
Not Currently Available for Direct Purchase