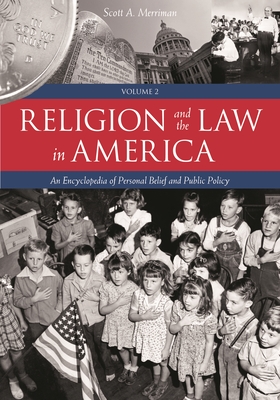 Religion and the Law in America [2 Volumes] (Hardcover)
An Encyclopedia of Personal Belief and Public Policy
ABC-CLIO, 9781851098637, 722pp.
Publication Date: May 18, 2007
* Individual store prices may vary.
Description
The relationship between church and state was contentious long before the framers of the Constitution undertook the bold experiment of separating the two, sparking a debate that would rage for centuries: What is the role of religion in government--and vice versa?
Religion and the Law in America explores the many facets of this question, from prayer in public schools to the addition of the phrase "under God" to the Pledge of Allegiance, from government investigation of religious fringe groups to federal grants for faith-based providers of social services. In more than 250 A-Z entries, along with a series of broad, thematic essays, it examines the groups, laws, and court cases that have framed this ongoing debate. Through its careful, balanced exploration of the interaction between government and religion throughout the history of the United States, the work provides all Americans--students, scholars, and lay readers alike--with a deep understanding of one of the central, enduring issues in our history.
About the Author
Scott A. Merriman, Ph.D., is a part-time instructor of history at the University of Kentucky, Lexington, KY, and adjunct assistant professor at the University of Maryland University College in Adelphi, MD.
or
Not Currently Available for Direct Purchase