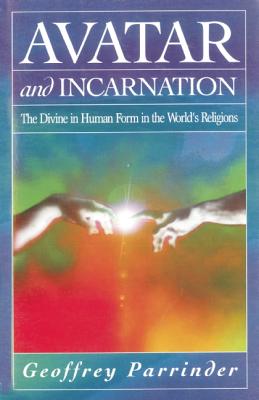 Avatar and Incarnation
The Divine in Human Form in the World's Religions
Paperback

* Individual store prices may vary.
Description
Hindu beliefs in avatars, heavenly beings who come down to earth to restore right and destroy wrong, are more than 2000 years old. For the greater part of this history, beliefs in avatars have run parallel to the Christian doctrine of incarnation, the manifestation of God in Jesus. This study looks at the origin and development of these doctrines of avatar and incarnation, not just in Christianity and Hinduism, but also in other religions with comparable elements, such as Buddhism, Jainism and Islam. Geoffrey Parrinder explores the scriptural sources for these doctrines and surveys the commentaries of theologians past and present. His absorbing examination of key issues, such as Christian belief in the uniqueness of Christ versus belief in successive avatars, the relationship between historicity and legend and the humanity - divinity debate, produces a rich and detailed comparison of the variety of beliefs in the earthly manifestation of the deity.
Praise For Avatar and Incarnation: The Divine in Human Form in the World's Religions…
"Dr Parrinder is a distinguished contributor to what literature there is on the subject… He provides a much-needed critical survey of a difficult and complex area."
— The Times Literary Supplement
Oneworld Publications, 9781851681303, 296pp.
Publication Date: April 1, 1997
About the Author
Geoffrey Parrinder is Professor Emeritus of the Comparative Study of Religions at the University of London. After his ordination as a Methodist Minister, he spent twenty years teaching in West Africa and studying African religions. He has written many highly successful books that have been translated into twelve languages, and has travelled widely, lecturing on the comparative study of religions in Australia, America, India, Japan and at Oxford.
or
Not Currently Available for Direct Purchase