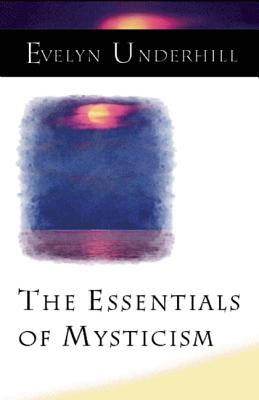 The Essentials of Mysticism and Other Essays
Paperback

* Individual store prices may vary.
Description
'Nothing is more striking in the literature of contemplation, and of high aesthetic experience, than an experienced reality, a joy and richness, which can never be conveyed save by allusion.' Offering a unique introduction to the wide-ranging thought of one of the foremost writers on mysticism, this innovative collection of essays brings together some of Evelyn Underhill's most enduringly valuable work. The volume exemplifies the variety of issues Underhill considered in depth, from the mystical life to the ordination of women, and from the nature of prayer and the power of contemplation to social reform and education. As relevant and challenging today as it was in Underhill's time, this delightfully clear and accessible book will offer valuable advice and true inspiration to all those seeking insight into spirituality in our complex modern world.
Oneworld Publications, 9781851681952, 212pp.
Publication Date: August 1, 1999
About the Author
Evelyn Underhill, a novelist and poet, published her first book in 1902 but her growing interest in mysticism led in 1911 to her greatest work, Mysticism. This classic text immediately established Underhill as the leading writer in the field, and she continued her work by writing many more significant and acclaimed books and essays. In 1921 she became Upton Lecturer in the Philosophy of Religion at Manchester College, and was the firt woman to give a series of lectures on theology at Oxford.