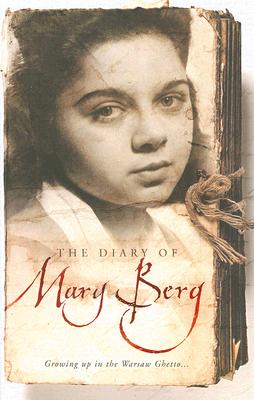 The Diary of Mary Berg
Growing Up in the Warsaw Ghetto
Hardcover

* Individual store prices may vary.
Other Editions of This Title:
Paperback (6/12/2018)
Paperback (4/1/2009)
Description
Inspiring and fascinating tale of the strength of human spirit during one of humanity's darkest hours; Reminiscent of both The Diary of Anne Frank, A Woman in Berlin and Suite Francaise; Beautifully packaged in an attractive hardback, gift format for the Christmas market and containing original photographs and maps; A unique insight from one of the few survivors of the Warsaw Ghetto, offering the only contemporary eye-witness account. After 60 years of silence, The Diary of Mary Berg is poised at last to gain the appreciation and widespread attention that it so richly deserves, and is certain to take it's place alongside The Diary of Anne Frank as one of the most significant memoirs of the twentieth century. From love to tragedy, seamlessly combining the everyday concerns of a growing teenager with a unique commentary on life in one of the darkest contexts of history. This is a work remarkable for its authenticity, detail, and poignancy. But it is not only as a factual report on the life and death of a people that The Diary of Mary Berg ranks with the most noteworthy documents of the Second World War. This is the personal story of a life-loving girl's encounter with unparalleled human suffering, a uniquely illuminating insight into one of the darkest chapters of history. Mary Berg was imprisoned in the ghetto from 1940 to 1943. Unlike so many others, she survived the war, rescued in a prisoner-of-war exchange due to her mother's dual Polish-American nationality. Her diary was published in 1945 when she was still only 19, in an attempt to alert the world to the Nazi atrocities in Poland, when it was described as "one of the most heartbreaking documents yet to come out of the war" by the /New Yorker/. After the war, Berg remained in America in quiet anonimity.
ONEWorld Publications, 9781851684724, 284pp.
Publication Date: April 1, 2007
or
Not Currently Available for Direct Purchase