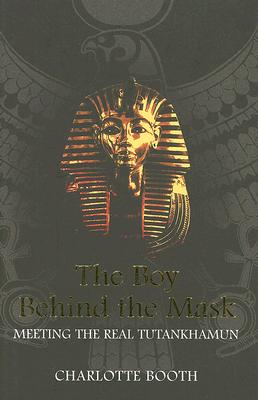 The Boy Behind the Mask (Hardcover)
Meeting the Real Tutankhamun
ONEWorld Publications, 9781851685448, 176pp.
Publication Date: October 1, 2007
* Individual store prices may vary.
Description
The name of Tutankhamun brings to mind shining images of gold treasure, a secret tomb, and an ancient curse. However, the real history of the young king is surrounded by rumor and mystery. Alongside the vast riches miraculously discovered by Howard Carter in the famous tomb were more mundane finds including textiles, plates of food, plants, and childhood relics. In this revelatory book, Egyptologist Charlotte Booth uses these artefacts along with photographs of the finds made available here for the first time for the general public to breathe brilliant new life into Tutankhamun and the world in which he lived. Surviving a plague which felled his family one by one as it swept across the land, Tutankhamun stepped up to the throne at one of the most turbulent periods of Egyptian history. Only seven or eight years old at the time, he managed to unite a divided empire, restore the ancient religious practices, and maintain years of peace with the neighboring empires. A decade later, he was gone, the victim of a mysterious death surrounding which questions have persisted that researchers are only now beginning to answer: What were the real reasons behind the boy king's sudden death? Why was the tomb so hastily closed? And while a young boy, what was his relationship with his mother, his father the king, his wife, and allies? By looking beyond the glittering treasure to the personal and beloved items that were buried alongside him over 2,500 years ago, including games, clothes, plants, and food, Booth provides a refreshing and unique examination of the life and times of the most famous pharaoh in the world, from his childhood pastimes and familial relationships, to his brief reign, political relations, and amazing legacy.
or
Not Currently Available for Direct Purchase