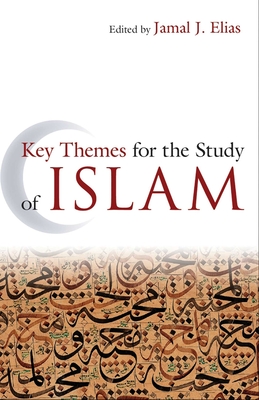 Key Themes for the Study of Islam (Hardcover)
Oneworld Publications, 9781851687114, 416pp.
Publication Date: February 1, 2010
Other Editions of This Title:
Paperback (2/1/2010)
* Individual store prices may vary.
Description
"Key Themes for the Study of Islam" examines the central themes and concepts indispensable to an informed understanding of Islamic religion and society. From Gender and History to Prayer and Prophecy, each authoritative chapter focuses on a single aspect of the religion and presents a critical discussion written by a world expert in that field. Exposing as false the idea that Islam and Muslims are incomprehensible to Western culture, this book will become the first choice for students and experts in religion from disparate fields, who wish to know how Islam relates to vital concepts in religion and society today.
About the Author
Jamal J. Elias is Chair of the Department of Religious Studies and Class of 1965 Endowed Term Professor at the University of Pennsylvania. A specialist in Islamic thought and society, he has written and lectured widely on religion, art, and material culture in the Islamic world, as well as on Sufi philosophy and history and Qur'anic studies.
Praise For Key Themes for the Study of Islam…
"A stimulating and original approach to understanding Islam. The contributions by a distinguished roster of scholars provide a fresh look at topics of enduring importance."
— Carl Ernst - William R. Kenan, Jr., Distinguished Professor of Religious Studies, University of Nort

"Excellent... beautifully framed by its editor. Students and scholars will appreciate the work's methodological sophistication, the thoughtfulness of each treatment, and the consistent clarity of presentation."
— Susan Niditch - Samuel Green Professor of Religion, Amherst College

"Jamal Elias and his collaborators have produced an introduction to Islam that both beginners and specialists will find original and stimulating. . . . The entries feel like conversations with learned interlocutors whose comments one is privileged to hear."
— Barbara Metcalf

"Superb. An indispensable source for introductory, advanced, and comparative courses involving Islamic religious tradition and culture."
— Suleiman Mourad

"An unusually satisfying book. Rather than replicating the standard structure of introductory works in Islamic studies, Jamal Elias has gathered a group of outstanding scholars and asked them to think freshly and provocatively about the categories that frame our understanding and interpretation of Islam."
— Jane McAuliffe - President of Bryn Mawr College