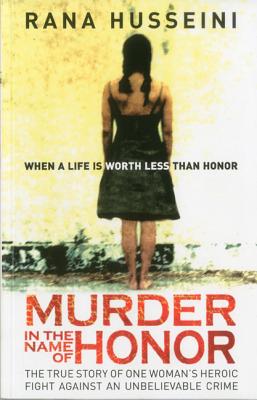 Murder in the Name of Honor (Paperback)
The True Story of One Woman's Heroic Fight Against and Unbelievable Crime
ONEWorld Publications, 9781851687596, 250pp.
Publication Date: September 1, 2011
* Individual store prices may vary.
Description
If enough people read this book, maybe the next time a young woman is being stoned to death for having fallen in love, someone will intervene to save her life." Jane Fonda Chewing gum, laughing in the street, wearing make-up or a short skirt, choosing a boyfriend or husband, or being raped by a brother. All cited as honorable motives for murder. Rana Husseini's hard-hitting and controversial examination of honor crimes is a fearless, groundbreaking account of a topic that can no longer be ignored. Claiming the lives of 5,000 women every year, the practice is common in many traditional societies around the world, as well as in migrant communities in the USA and Europe. Breaking through the conspiracy of silence, Husseini delivers the personal stories behind many high-profile cases that have hit the news recently to offer an unflinching look at one of the most brutal practices in the modern world. Rana Husseini is a journalist, feminist, and human rights defender.
or
Not Currently Available for Direct Purchase