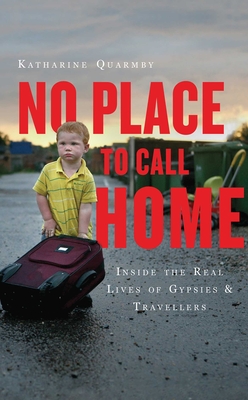 No Place to Call Home: Inside the Real Lives of Gypsies and Travellers (Paperback)
Inside the Real Lives of Gypsies and Travellers
ONEWorld Publications, 9781851689491, 335pp.
Publication Date: September 10, 2013
Description
They are reviled. For centuries the Roma have wandered Europe; during the Holocaust half a million were killed. After World War II and during the Troubles, a wave of Irish Travellers moved to England to build a better, safer life. They found places to settle down--but then, as Occupy was taking over Wall Street and London, the vocal Dale Farm community was evicted from their land. Many did not leave their homes quietly; they put up a legal--and at times physical--fight. Katharine Quarmby, an award-winning journalist who has reported on Gypsies and Travellers in The Economist for the past seven years, takes us into the heat of the battle, following the Sheridan, McCarthy, Burton and Townsley families before and after the eviction, from Dale Farm to Meriden, in the heart of England, and other trouble spots. Based on exclusive access and rich historical research, No Place to Call Home is a deeply moving and stunning narrative of long-sought justice.

About the Author
Katharine Quarmby is an investigative journalist writing on politics and current affairs for The Economist, The Times (London) and the Guardian, among others. She has been named a finalist for the prestigious Paul Foot Prize for her campaigning reports, and produced documentary films for the BBC. For her first book, Scapegoat, on disability hate crimes in England, she won the AMIA International Literature award.
Advertisement