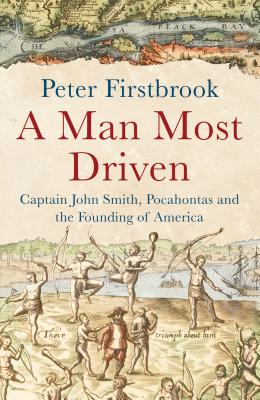 A Man Most Driven (Hardcover)
Captain John Smith, Pocahontas and the Founding of America
ONEWorld Publications, 9781851689507, 419pp.
Publication Date: October 14, 2014
Other Editions of This Title:
Paperback (9/15/2015)
* Individual store prices may vary.
Description
Named One of the Best Books of 2014 by The Providence Journal Everyone knows the story of Pocahontas and how she saved John Smith. And were it not for Smith's leadership, the Jamestown Colony would surely have failed. Yet Smith was a far more ambitious explorer and soldier of fortune than these tales suggest--and a far more ambitious self-promoter, too, so reputed for his truculence that the pilgrims of the Mayflower snubbed him when he offered them his services, though his 1614 map of New England (which he named) made him the unrivaled expert on America. Now, in the first major biography of Smith in decades, award-winning BBC filmmaker and author Peter Firstbrook traces the adventurer's astonishing exploits across three continents, testing Smith's claimed biography against the historical and geographical reality on the ground. A Man Most Driven delivers an enlightening dissection of this mythology-making man and the founding of America.

About the Author
Peter Firstbrook is author of The Voyage of Matthew (about the explorer John Cabot), Lost on Everest (about George Mallory), and The Obamas: The Untold Story of an African Family. For 25 years, he worked for the BBC as a television producer, director, and executive producer specializing in historical documentaries. He has won over 30 international awards, including the Royal Television Society award for best documentary, twice. He lives in London.