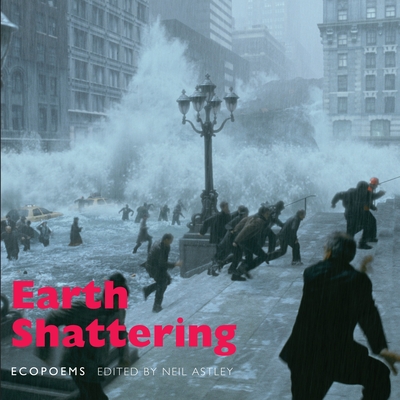 Earth Shattering
Ecopoems
Paperback

* Individual store prices may vary.
Description
Earth Shattering lines up a chorus of over two hundred poems addressing environmental destruction. Whether the subject - or target - is the whole earth (global warming, climate change, extinction of species, planetary catastrophe)or landscapes, homelands and cities (polluting rivers and seas, fouling the air, felling trees and forests), there are poems here to alert and alarm anyone willing to read or listen. Other poems celebrate the rapidly vanishing natural world, or lament what has already been lost, or even find a glimmer of hope through efforts to conserve, recycle and rethink. Earth Shattering's words of warning include contributions from many great writers of the past as well as leading contemporary poets from around the world, ranging from Wordsworth, Clare, Hopkins, Hardy, Rilke and Charlotte Mew to Wendell Berry, Helen Dunmore, Joy Harjo, Denise Levertov, W.S. Merwin and Gary Snyder. This is the first anthology to show the full range of ecopoetry, from the wilderness poetry of ancient China to 21st-century native American poetry, with postcolonial and feminist perspectives represented by writers such as Derek Walcott, Ernesto Cardinal, Oodgeroo and Susan Griffin. Ecopoetry goes beyond traditional nature poetry to take on distinctly contemporary issues, recognising the interdependence of all life on earth, the wildness and otherness of nature, and the irresponsibility of our attempts to tame and plunder nature. The poems dramatise the dangers and poverty of a modern world perilously cut off from nature and ruled by technology, self-interest and economic power. As the world's politicians and corporations orchestrate our headlong rush towards Eco-Armageddon, poetry may seem like a hopeless gesture. But its power is in the detail, in the force of each individual poem, in every poem's effect on every reader. And anyone whose resolve is stirred will strengthen the collective call for change.
Bloodaxe Books, 9781852247744, 256pp.
Publication Date: October 31, 2007
About the Author
Neil Astley founded Bloodaxe Books in 1978. He has published several other anthologies, including Staying Alive, Being Alive, Being Human and Staying Human, and three collaborations with Pamela Robertson-Pearce, Soul Food and and the DVD-books In Person: 30 Poets and In Person: World Poets. He has also published two poetry collections, Darwin Survivor and Biting My Tongue, and two eco-novels, The End of My Tether (shortlisted for the Whitbread First Novel Award), and The Sheep Who Changed the World.