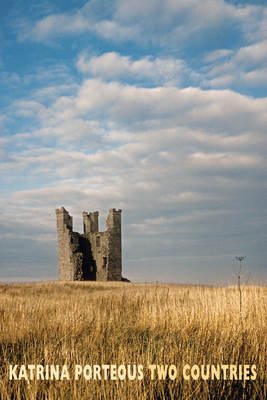 Two Countries
Paperback

* Individual store prices may vary.
Description
Two Countries is a book of poems about place: about landscape, community, and the shifting, provisional relations between them. Born in Scotland, Katrina Porteous grew up in North-East England. These poems explore the ambiguities of borderlands, from the Roman Wall to the present-day Anglo-Scottish Border, and the 'debatable lands' between tradition and modernity, real and ideal, country and town, 'nature' and 'culture'. Katrina Porteous's poetry reaches far beyond the local. Two Countries is organised around a selection of her radio work, poems of many voices, drawing on Border Ballad and Northumbrian story-telling and song, and often rooted in direct oral testimony. Among the most remarkable are the dialect voices of Northumbrian fishermen, and the words of hill farmers caught up in the 2001 foot-and-mouth epidemic. The poems of Two Countries are meant to be heard out loud. An ebook with audio is published simultaneously with the print edition. Since her first collection, The Lost Music (1996), Katrina Porteous has collaborated widely with artists and musicians. Much of her work has been for BBC radio, notably with producer Julian May, who describes her as 'extending the boundaries of the genre'.
Bloodaxe Books, 9781852248307, 192pp.
Publication Date: October 23, 2014
About the Author
Katrina Porteous was born in Aberdeen, grew up in Co. Durham, and has lived on the Northumberland coast since 1987. She read History at Cambridge and afterwards studied in the USA on a Harkness Fellowship. Many of the poems in her first collection, The Lost Music (Bloodaxe Books, 1996), focus on the Northumbrian fishing community, about which Katrina has also written in prose in The Bonny Fisher Lad (The People's History, 2003). Katrina also writes in Northumbrian dialect, and has recorded her long poem, The Wund an' the Wetter, on CD with piper Chris Ormston (Iron Press, 1999). Her second full-length collection from Bloodaxe, Two Countries (2014), was shortlisted for the Portico Prize for Literature 2015. Katrina has been involved in many collaborations with other artists, including public art for Seaham, Co. Durham, with sculptor Michael Johnson, and two books with maritime artist James Dodds, Longshore Drift (Jardine Press, 2005) and The Blue Lonnen (Jardine Press, 2007). She often performs with musicians, including Chris Ormston, Alistair Anderson and Alexis Bennett. She is particularly known for her radio-poetry, much of it produced by Julian May. One of these poems, Horse, with electronic music by Peter Zinovieff, first performed at Sage Gateshead for the BBC Radio 3 Free Thinking Festival 2011, is published as an artists' book and CD, with prints by Olivia Lomenech Gill (Windmillsteads Books, 2014). Katrina's third full-length collection, Edge (Bloodaxe Books, 2019), draws on three collaborations commissioned for performance in Life Science Centre Planetarium, Newcastle, between 2013 and 2016, with multi-channel electronic music by Peter Zinovieff: Field, Sun and Edge. Sun was part of NUSTEM's Imagining the Sun project for schools and the wider public (Northumbria University, 2016). Edge, a poem in four moons incorporating sounds collected from space missions, was broadcast as a Poetry Please Special on BBC Radio 4 in 2013.