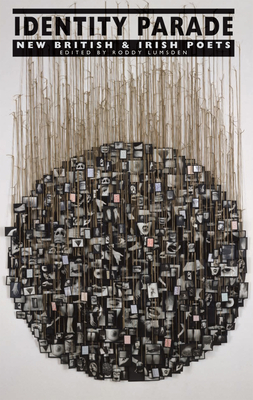 Identity Parade
New British & Irish Poets
Paperback

* Individual store prices may vary.
Description
Identity Parade presents new British and Irish poetry at a time of great vibrancy and variety. It is the first anthology to comprehensively represent the generation of poets who have emerged since the mid-1990s. Eclectic, diverse and wide-ranging in scope, the book fully reflects the climate of the pluralist now. It offers the work of 85 highly individual and distinctive talents whose poems display the distinctive breadth of styles and approaches characteristic of our current poetry. These writers are prospering all over Britain and Ireland - from Shetland to Aberystwyth, from Gravesend to Galway - as well as further afield. Many new and undersung poets appear alongside this generation's most celebrated names, and probably for the first time in any major poetry anthology, more women writers than men are featured. All the poets have either published first collections within the past 15 years or make their debut within the next year. Identity Parade is as accessible to the new reader as to the aficionado, with each poet introduced by a biographical note also covering their themes and concerns, plus an author photograph. This is the essential starting place for anyone interested in the poetry of here and now.
Bloodaxe Books, 9781852248390, 384pp.
Publication Date: March 25, 2010
About the Author
Roddy Lumsden (1966-2020) was born in St Andrews, and lived in Edinburgh for many years before moving to London in 1998. His first book Yeah Yeah Yeah (1997) was shortlisted for Forward and Saltire prizes. His second collection The Book of Love (2000), a Poetry Book Society Choice, was shortlisted for the T.S. Eliot Prize. Mischief Night: New & Selected Poems (Bloodaxe Books, 2004) was a Poetry Book Society Recommendation. His later collections were Third Wish Wasted (2009), Terrific Melancholy (2011), Not All Honey (2014), which was shortlisted for the Saltire Society's Scottish Poetry Book of the Year Award, and So Glad I'm Me (2017), shortlisted for the T.S. Eliot Prize 2017 and the Saltire Society Scottish Poetry Book of the Year Award 2018. His anthology Identity Parade: New British and Irish Poets was published by Bloodaxe Books in 2010. He was a freelance writer and editor, also specialising in quizzes and word puzzles, and represented Scotland twice on BBC Radio 4's Round Britain Quiz. He also held several residencies, including ones with the City of Aberdeen, St Andrews Bay Hotel, and as "poet-in-residence" to the music industry when he co-wrote The Message, a book on poetry and pop music (Poetry Society, 1999). His other books include Vitamin Q: a temple of trivia, lists and curious words (Chambers Harrap, 2004).