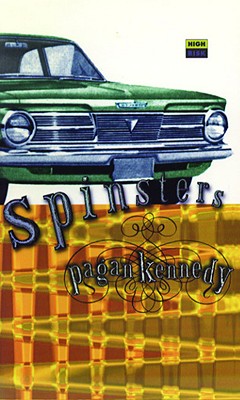 Spinsters (Paperback)
Serpent's Tail, 9781852424053, 158pp.
Publication Date: June 1, 1995
Description
It's 1968. Frannie and Doris, sisters and spinsters, have been taking care of their father for their entire adult lives. When he dies, they hit the road in their Plymouth Valiant to take a much needed vacation. Frannie, the novel's narrator, longs to continue her reclusive life with her sister. But Doris, cut free of responsibility, wants to raise hell and get laid. Their journey through the changing landscape of America - civil rights marches, the deaths of Robert Kennedy and Martin Luther King, the 1968 Democratic Convention in Chicago - is an elegy to a lost time in the United States. It is also a touching, lyrical, and superbly crafted mid-life coming-of-age tale.

Advertisement