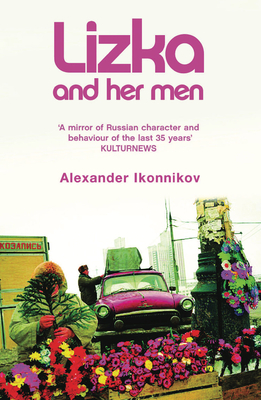 Lizka and Her Men (Paperback)
Serpent's Tail, 9781852428815, 155pp.
Publication Date: April 1, 2008
Description
" Alexander] Ikonnikov has a light touch . . . Lizka triumphs thanks to her charm: the same goes for this book."--Metro
After Lizka's first sexual experience sets the locals' tongues wagging, she leaves her rural hometown and moves to the city--and from one relationship to another. A tragicomic picture of provincial Russian characters, habits, opinions, and desires.
About the Author
Alexander Ikonnikov was born in 1974 in Urshum near Kirov on Lake Viatka. Having finished his German studies, Ikonnikov became an English teacher without knowing a word of English, and after a 2-year stint in the snow covered wasteland of Bystritza he returned to Kirov to become a journalist. He now writes full-time.
Advertisement