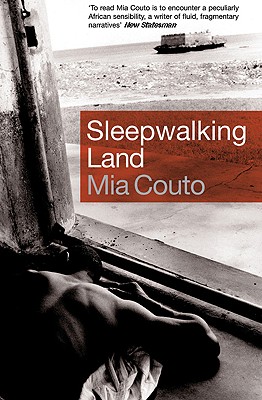 Sleepwalking Land
Paperback

* Individual store prices may vary.
Description
"On almost every page of this witty magical realist whodunit, we sense Couto's delight on those places where language slips officialdom's asphyxiating grasp."--The New York Times Book Review on The Last Flight of the Flamingo
"The most prominent of the younger generation of writers in Portuguese-speaking Africa, Couto passionately and sensitively describes everyday life in poverty-stricken Mozambique."--Guardian (London)
"Quite unlike anything else I have read from Africa."--Doris Lessing
As the civil war rages in 1980s Mozambique, an old man and a young boy, refugees from the war, seek shelter in a burnt-out bus. Among the effects of a dead passenger, they come across a set of notebooks that tell of his life. As the boy reads the story to his elderly companion, this story and their own develop in tandem. Written in 1992, Mia Couto's first novel is a powerful indictment of the suffering war brings.
Born in 1955 in Mozambique, Mia Couto ran the AIM news agency during the revolutionary struggle. He now lives in Maputo where he works as an environmental biologist and heads the Mozambique side of the Limpopo Transnational Park. In 2007 he was the first African author to win the Latin Union Award for Romance Languages; in 2013 he was awarded the 100,000 Cam es Prize for Literature, in recognition of his life's work. In 2014 he received the $50,000 Neustadt Prize for Literature, and in 2015 he was shortlisted for the Man Booker International Prize.
Serpent's Tail, 9781852428976, 213pp.
Publication Date: April 1, 2006
About the Author
Mia Couto was born in 1955 in Mozambique and is the most prominent writer in Portuguese-speaking Africa. He has been active as a journalist and during the revolutionary struggle headed the AIM news agency. He now lives in Maputo where he works as an environmental biologist and runs the Mozambique part of the Kruger National Park.
or
Not Currently Available for Direct Purchase