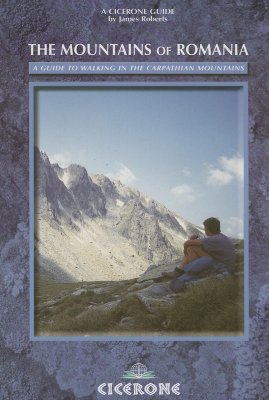 The Mountains of Romania (Paperback)
Cicerone Press Limited, 9781852842956, 296pp.
Publication Date: January 1, 2010
* Individual store prices may vary.
Description
For long isolated, Romania's Carpathian mountains offer some of the finest walking in Europe. There are well waymarked paths, adequate maps and a good network of mountain huts.More than just beautiful landscapes, Europe's wildest mountains offer a chance to discover an European scene that has now disappeared further west.There is a remarkable wealth of wildlife, the region being one of the last European strongholds of the wolf and bear. This book covers both the remote and more popular areas, such as Poiana Brasov.
About the Author
James Roberts was an enthusiastic walker and explorer from an early age, and an experienced author. As a leading authority on walking in Romania, he has guided walking groups there for several years. Sadly, although quite young, he died recently, while this book was in final stages of preparation.