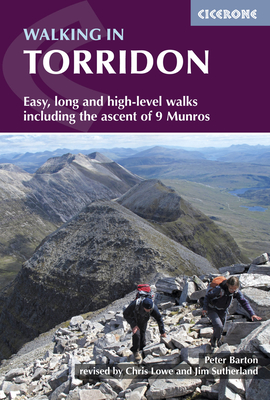 Walking in Torridon (Paperback)
Cicerone Press Limited, 9781852844660, 224pp.
Publication Date: October 15, 2012
* Individual store prices may vary.
Description
To discover the best of Torridon, a remote and much-loved area of the Scottish Highlands, you need to be prepared to range over heather, grass, rock and marsh, without paths or waymarks. This guidebook will give you the confidence to do so, revealing all the best routes across the landscape.Walking in Torridon consists of 52 day walks of differing grades and characters including ascents of 9 Munros. The guidebook is divided into 3 sections, and describes routes for; easy walks, long and high level walks and mountain ascents over 2000ft. The latter section is divided into north and south sections in order to help with the confusion of the mountain names.The terrain differs in each walk, occasional black peat bogs, with miniature cliffs and sullen countenance, can look menacing, but they are easily circumnavigated and, in fact, are often quite hard.The climbs often involve descending again by the route of your ascent, which builds in a considerable safety factor if you are new to the area and also the comfort and pleasure of returning over familiar territory. This is never boring as the spectacular views are the opposite of what you have enjoyed going up.
About the Author
Peter Barton produced this much-loved guide in 1989, after retiring to Torridon following a career in surgery. The guide has been revised and updated, in keeping with Peter's original style, by Chris Lowe, an author of wildlife guides to the region, with Jim Sutherland, local guide.