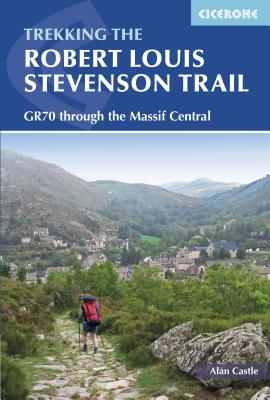 The Robert Louis Stevenson Trail (Paperback)
Cicerone Press Limited, 9781852845117, 192pp.
Publication Date: January 1, 2010
* Individual store prices may vary.
Description
Robert Louis Stevenson's account of his 140 mile trek through the Massif Central of southern France has long captured the imagination of walkers and lovers of literature alike. In 1991 the Stevenson Trail was finally adopted by the French footpath authorities as the GR70. This guide will prove indispensable to the holidaymaker planning to follow in the nineteenth century author's footsteps.It includes a comprehensive list of facilities, accommodation and places of interest along the route, detailed route directions and account of Stevenson's adventures with his sole companion and beast of burden, the donkey Modestine, at each stage.The trail is ideal for those contemplating a walking holiday for the first time, and included advice on travelling to and from southern France, accommodation, equipment, currency and insurance - even coping with emergencies like a snake bite.Packed with snippets of fascinating information about this historic region, it is also useful for cyclists and motorists.
About the Author
Alan Castle has trekked and cycled in over 30 countries and five continents and for many years led organized walking holidays in Europe. He has written more than a dozen guidebooks for Cicerone, several on long-distance mountain routes in France and has been exploring the French Massif Central for over 20 years.