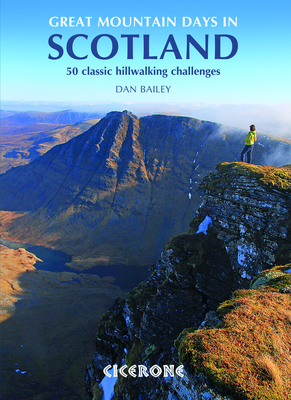 Great Mountain Days in Scotland (Paperback)
Big mountain days and a few nights
Cicerone Press Limited, 9781852846121, 256pp.
Publication Date: June 12, 2012
* Individual store prices may vary.
Description
The 50 testing routes in this larger-format guidebook are spread across an epic mountainous landscape that is one of the wildest areas in Europe.
These routes show the rich diversity and the sheer quality of Scotland's finest peaks. Some of the 50 hikes described are well known classic challenges, while others approach a favourite mountain in a novel way or combine several in a testing round; they can be crammed into a single hard day or backpacked over two.
The collection spans Scotland, right across its magnificent upland areas and dramatic peaks. Routes range from 12 to 25 miles and many would make a good two-day adventure. Some can be approached by kayak or mountain bike. Over 270 ranges and summits feature in settings as varied as the snowbound Cairngorm plateaus and the land-sea jigsaw of the Hebrides, where rugged peaks rise from clear water. Few walking destinations are better suited to routes at the longer, tougher end of the scale.
About the Author
Dan Bailey has a consuming passion for the mountains of Scotland. A refugee from southern flatlands now based in Fife, he enjoys everything from winter mountaineering and rock climbing to hill walking and long-distance backpacking. This is his third title for Cicerone.