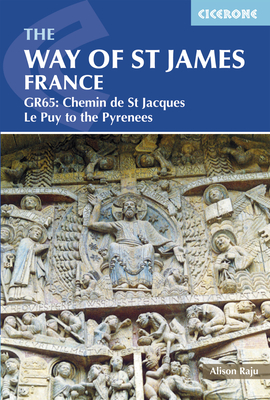 The Way of St James France (Paperback)
GR65: Chemin de St Jacques Le Puy to the Pyrenees
Cicerone Press Limited, 9781852848767, 224pp.
Publication Date: May 31, 2018
* Individual store prices may vary.
Description
Guidebook to the Way of St James pilgrim route, describing the 730km French section of the Camino de Santiago route from Le Puy-en-Valey in central France to Saint-Jean-Pied-de-Port in the Pyrenees, including pilgrimage history, points of interest, links to other routes and accommodation. Suitable for all abilities but basic fitness is required.
About the Author
Alison Raju is a former language teacher and author of three other Cicerone guides to pilgrim routes: 'Way of St James: Pyrenees - Santiago', 'Via de la Plata' and 'The Pilgrim Road to Nidaros: Oslo - Trondheim'.