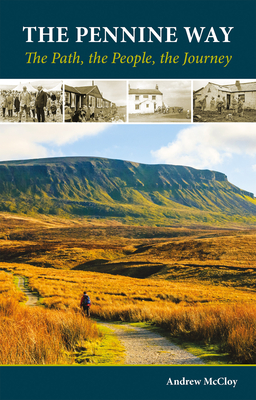 The Pennine Way (Paperback)
The Path, the People, the Journey
Cicerone Press Limited, 9781852849245, 240pp.
Publication Date: December 30, 2016
* Individual store prices may vary.
Description
This book presents a portrait of the Pennine Way, Britain's oldest and best known long-distance footpath, tracing its remarkable history through the experiences of walkers past and present. As Andrew McCloy walks the 268-mile route from the Derbyshire Peak District to the Scottish borders, he discovers how the Pennine Way set a benchmark for personal challenge and adventure and how reconnecting with wild places and the unhurried rhythm of the long walk continue to provide a much-needed antidote to our busy modern age.
The resilience of the long distance walker is mirrored in the path's fascinating history: the initial struggle for access, battles to tame the bogs, later challenges of path erosion and the fluctuating circumstances of the rural hostel. Above all else however this is a book about Pennine Way people - from crusading ramblers to resourceful B&B landladies, hard working rangers to fanatical trail walkers. Their conversations and memories are woven into the narrative to give an account of the changing fortunes of the path and its special significance.
Personal, thoughtful and often humorous, The Pennine Way - the Path, the People, the Journey is an exploration of our desire for challenge and adventure, the stimulation of wild places and how a long journey on foot through our own country still resonates today. It will appeal to people who have walked or are preparing to walk the Pennine Way, as well as to those with an interest in the history and legacy of this iconic path.
About the Author
Andrew McCloy is a writer and journalist specialising in walking and the outdoors and has written or contributed to over 20 titles, from family and history rambles to exploring the British coast on foot. An experienced long-distance walker, he wrote the first ever guide to walking from Land's End to John o'Groats. He's a member of the Outdoor Writers and Photographers Guild, contributes to a variety of magazines and newspapers and is also a freelance access and recreation consultant. He was formerly Information Officer for the Ramblers' Association and has variously worked for the Youth Hostels Association and Community Transport. Andrew is married with two daughters and lives in Derbyshire, where he is presently an elected member of the Peak District National Park Authority.