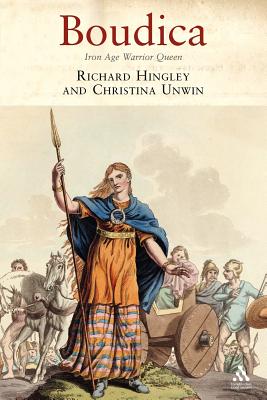 Boudica (Paperback)
Iron Age Warrior Queen
Continnuum-3PL, 9781852855161, 293pp.
Publication Date: June 21, 2006
* Individual store prices may vary.
Description
Boudica, or Boadicea, queen of the Iceni, led a famous revolt against Roman rule in Britain in AD 60, sacking London, Colchester and St Albans and throwing the province into chaos. Although then defeated by the governor, Suetonius Paulinus, her rebellion sent a shock wave across the empire. Who was this woman who defied Rome? Boudica: Iron Age Warrior Queen is an account of what we know about the real woman, from classical literature, written for the consumption of readers in Rome, and from the archaeological evidence. It also traces her extraordinary posthumous career as the earliest famous woman in British history. Since the Renaissance she has been seen as harridan, patriot, freedom fighter and feminist, written about in plays and novels, painted and sculpted, and recruited to many causes. She remains a tragic, yet inspirational, figure of unending interest.
About the Author
Richard Hingley is Senior Lecturer in Roman Archaeology at the University of Durham and the author of Roman Officers and English Gentlemen.

Christina Unwin is a graphic designer, illustrator and archaeologist.