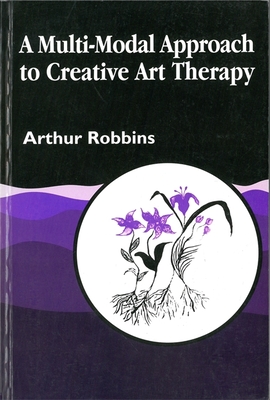 A Multi-Modal Approach to Creative Art Therapy (Paperback)
Performative Communication
Jessica Kingsley Publishers, 9781853022623, 386pp.
Publication Date: June 1, 1994
* Individual store prices may vary.
Description
Arthur Robbins has been a practising art therapist for many years, and is founder of the Pratt Graduate Art Therapy program, one of the first of its kind to introduce art therapy training in the United States. This new text recasts his early work within the framework of modern psychodynamic theory.
The underlying principle of the early works - the amalgamation of the creative and therapeutic processes in the belief that the facilitation of creativity improves psychological health - remains in this text, together with a thread of object-relations theory that intertwines with other models of treatment. There is also an emphasis on transference and countertransference, and a core belief that every art therapist must possess and develop the soul and sensitivity of an artist, thus valuing authenticity and maintaining a respect for the uniqueness of personal expression. This perception and understanding of the art form will aid the understanding of the entire personality organization of the patient.
In this text, diagnosis is not used for categorization, but to offer indications for possible treatment and so to develop a treatment plan. Some patients need the reinforcement of ego skills and defences, others need mirroring, and some need to deal with object loss and attachment. A creative art therapist should not be bogged down by cumbersome role definitions and should be willing to take the same sort of risks that the creative process requires. The creative intent of this text is to offer a structure that is not limited to one therapeutic model and to open up the doors for the creative art therapist to be effective with a wide range of patient populations.
About the Author
Arthur Robbins EdD is Professor of Art Therapy, Pratt Institute, and Director of the Institute of Expressive Analysis. He has published five books and many articles in a number of professional journals, and has served as a key note speaker and workshop leader in conferences throughout the United States, Europe and Asia.