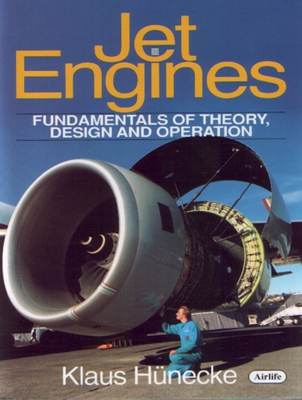 Jet Engines (Hardcover)
Fundamentals of Theory, Design and Operation
The Crowood Press UK, 9781853108341, 224pp.
Publication Date: April 15, 2010
* Individual store prices may vary.
Description
This book is intended for those who wish to broaden their knowledge of jet engine technology and associated subjects.  It covers turbojet, turboprop and turbofan designs and is applicable to civilian and military usage.  It commences with an overview of the main design types and fundamentals and then looks at air intakes, compresors, turbines and exhaust systems in great detail. 
About the Author
Klaus Hunecke began his working career at the Aerospace Institute of the Berlin Technical University where he carried out research on vortex flow. After receiving his Doctorate and leaving the Aerospace Institute, he joined the Aerodynamics department of the German VFW aircraft factory where he was engaged in combat aircraft high angle-of-attach flow research. He is currently senior aerodynamcist of Airbus Industrie projects.