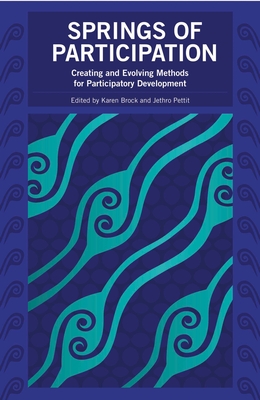 Springs of Participation (Paperback)
Creating and Evolving Methods for Participatory Development
Practical Action, 9781853396472, 209pp.
Publication Date: December 1, 2007
* Individual store prices may vary.
Description
Learning from others in the form of fusion and adaptation of existing tools and approaches is very much part of evolving new participatory methods, and is a key component of the process of creating fresh approaches to new challenges. Springs of Participation brings together the experiences and reflections of a group of practitioners of participatory methodologies, who work in diverse situations and countries, in order that both academics and practitioners can themselves learn how to develop effective and sustainable new methods. This book discusses a wide and rich range of participatory methods. The first part of the book focuses on Reflect and the Internal Learning System (ILS). Both have evolved considerably over a number of years. In the second part of the book, the authors reflect on what enables and constrains creativity, adaptation, and innovation, using examples of many different methodologies to illustrate their discussions. These reflections come from two broad perspectives: from innovators who have all worked principally as independent development consultants and advisors, and from researchers. These two common positions in the world of development and aid give rise to different challenges in creating and using participatory methodologies.