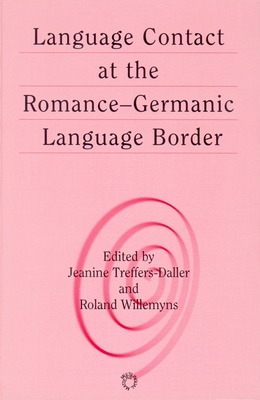 Language Contact at the Romance-Germanic Language Border (Hardcover)
Multilingual Matters Limited, 9781853596278, 160pp.
Publication Date: August 4, 2002
* Individual store prices may vary.
Description
The current volume brings together sociolinguistic analyses of language contact along the Romance Germanic Language Border, shedding more light on the variable and the universal elements in language contact and shift. It covers the whole range of the border, from French Flanders through South Tirol. Every part of it has been treated by outstanding experts. They describe the current state of the art in 'their' portion of the language border and include information on the legal and/or practical status of the language border and the status and function of all languages concerned. Attitudinal and language planning initiatives as well as the standardisation status of the regionally official and minority languages are discussed. Language borrowing, code switching and other language contact phenomena are analysed in detail.
About the Author
Jeanine Treffers-Daller (PhD, University of Amsterdam 1991) is Principal Lecturer in Linguistics at the University of the West of England, Bristol. She published extensively in the area of Bilingualism and Language Contact, in particular on code-switching and borrowing in French-Dutch andTurkish-German language contact. Prior to her appointment in Bristol, she worked as a lecturer in Hertfordshire and the Bosphorus University in Turkey, and as research fellow of the Netherlands Institute for Advanced Studies in the Humanities and the Social Sciences. Roland Willemyns is a professor at the Vrije Universiteit in Brussels. He teaches historical linguistics, sociolinguistics and dialectology. He has published extensively in all these fields, as well as on language planning and policy and on the history of the Dutch language. His research interests also include historical aspects of the language contact situation and language shift.
or
Not Currently Available for Direct Purchase