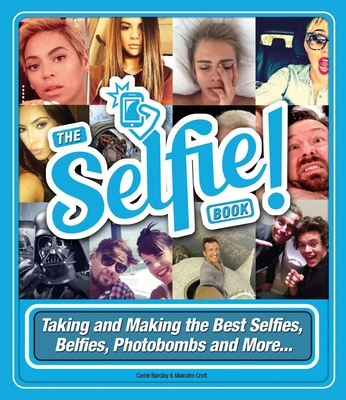 The Selfie Book! (Paperback)
Taking and Making the Best Selfies, Belfies, Photobombs and More...
Prion, 9781853759239, 144pp.
Publication Date: April 7, 2015
* Individual store prices may vary.
Description
Everyone from the Pope to the President does it The phenomenon known as the "selfie" is one of the most popular social networking trends the world has ever seen--and it shows no signs of slowing. Written by two celebrated style and popular-culture commentators, The Selfie Book delves deep into this online sensation--so you'll never have to post a disastrous shot again. It explores every area of the photographic phenomenon, including belfies, welfies, melfies, shelfies, and photobombs; explains how to get a perfect picture; and showcases some of the most notorious examples.
About the Author
Carrie Barclay is an acclaimed lifestyle writer, who was named as one of the top five female bloggers in the UK by the Huffington Post in 2013. Carrie has also recently been short-listed as one of Red magazine's Red Women of the Year 2014 and is (proudly) responsible for over 350 selfies on her Instagram account. Carrie lives in London. Malcolm Croft is a celebrated music journalist and author. He has worked with many of the world's most important bands, including the Flaming Lips, Coldplay, the Verve, and many others. He is the author of more than 15 books on music and popular culture. Malcolm lives in London.