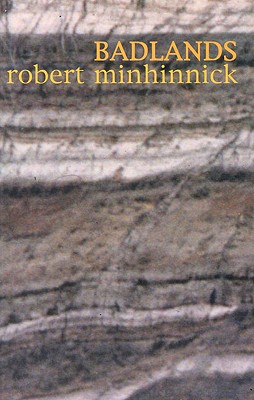 Badlands (Paperback)
Seren Books, 9781854111579, 72pp.
Publication Date: February 1, 1997
* Individual store prices may vary.
or
Not Currently Available for Direct Purchase
Description
A poet and essayist explores the environmental "badlands" of Europe, Asia, and the U.S.
"A combination of Martin Amis-like hyperbolic prose and Bruce Chatwin-like wander-lust....An expansive map of the world's absurd zones". -- Kirkus Reviews
Welcome to Badlands. Welsh poet and essayist Robert Minhinnick has been a long-time environmental activist. In this book, his second collection of essays since the award-winning Watching the Fire Eater, he writes about his travels from the impoverishments of Albania to the scorched suburbia of Silicon Valley, by way of a foreign country called England, twenty thousand lakes, and a desert of dinosaur bones, from the Albertan Badlands of Canada to a British nuclear plant, to the coast of southern Wales, and the unending bus trips, hotels, and motels.
Industrial smoke turns the noon sky black; beneath its clouds the poorest people in Europe arrange flowers on a dictator's grave. At a nuclear power plant the only sound is the sighing of photocopiers; another party of visitors gets ready for a tour. In "Ripper Country", in Whitechapel, Minhinnick discovers a perverse form of commercial pollution, as "a poster extends an invitation to 'Join the Ripper Trail'".
Welcome to Badlands. Our guides are a survivor of Europe's most bizarre political regime; Mars Barlow, a poet who wishes to be abducted by aliens and who brings the author to a strange museum, a "dinosaur death camp", just outside the Hoodoo Motel; and the author himself, reluctant aide worker, the observing tourist with a computer tan, regretting his decision to call in at The Zoo for a quick one.

Advertisement