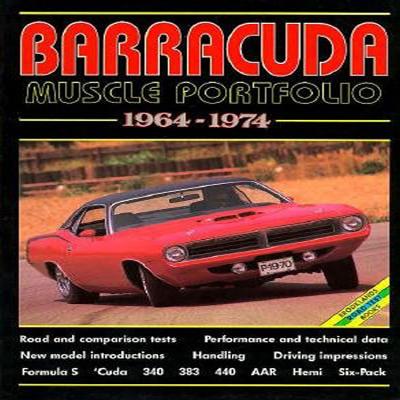 Barracuda Muscle Portfolio 1964-1974 (Paperback)
Brooklands Books Ltd, 9781855202597, 140pp.
Publication Date: February 11, 1995
* Individual store prices may vary.
Description
Although the Barracuda was introduced a few weeks before the Mustang in 1964 the earlier models lacked muscle. The 273 helped sales but not for long and in 1967 Plymouth redesigned the car and the engine options included the 383. The 1967 sales figures, however, would never be equaled. For 1969 buyers could have the 440 V8 and body styling was again changed. Despite this and a limited incursion into racing the sales slide could not be halted. As with all other muscle cars the early 1970s emissions and safety regulations killed them off. This is a book of contemporary road and comparison tests, specification and technical data, driver's impressions, new model introductions, history.
or
Not Currently Available for Direct Purchase