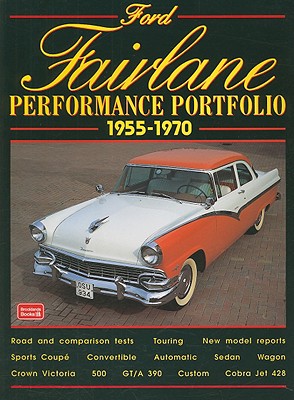 Ford Fairlane 1955-1970 Performance Portfo (Performance Portfolio) (Paperback)
Brooklands Books Ltd, 9781855204584, 140pp.
Publication Date: October 3, 1998
* Individual store prices may vary.
Description
The Fairlane was introduced in 1955 as the highest priced and most luxurious car in the Ford range. In 1962 the Fairlane was the model that introduced the classic small-block V8 and on which the 427 Thunderbolt drag racer was based. From then on the Fairlane line always featured performance models until 1970 when it succumbed to the drive towards cleaner, leaner and safer cars. This is a book of contemporary road and comparison tests, specification and technical data, model intro's, driver's impressions and consumer analysis. Models covered include: Crown Victoria 272, 223, 292, 312, 332, 352, Fairlane 500, 390, Sports Coupe, Station Wagon, GTA, Pick-up, Custom, Cobra, Cobra Jet, 351.
or
Not Currently Available for Direct Purchase