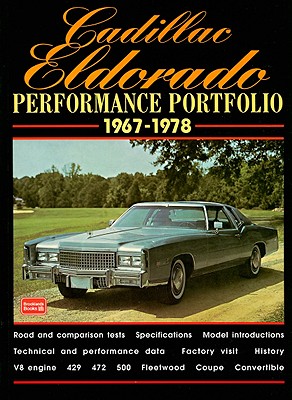 Cadillac Eldorado 1967-78 Performance Portfolio (Paperback)
Brooklands Books Ltd, 9781855205376, 140pp.
Publication Date: December 3, 2000
* Individual store prices may vary.
Description
The 1967 Eldorado marked a turning point in the evolution of Cadillac's luxury coupe by having front-wheel drive and good handling. Remaining more or less unchanged for three seasons a new 400bhp V8 was introduced. In 1971 it became more rounded with heavy safety bumpers and had a longer wheelbase. The convertible, also a 1971 introduction, was phased out at the end of 1976. In 1979 a new and radically smaller model took over the name. This book is a compilation of road and comparison tests, driving impressions, technical and performance data and new model introductions. Cars covered include:- CoupT, V8, Fleetwood, 429, 472, 500, Convertible, Casa De Eldorado.
or
Not Currently Available for Direct Purchase